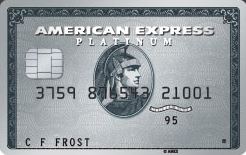 The American Express® Platinum Credit Card  card is probably the most prestigious travel credit card that offers travel insurance perks.
Advantages
Unlimited medical travel insurance benefits
Great perks, including complementary airport lounge access and no preset spending limit
Disadvantages
High annual fee ($699)
Travel insurance cover is only valid for those age 64 or under (this is true of almost all credit cards with travel insurance)
What Travel Insurance is Included?
Emergency medical insurance for the first 15 days of each trip. Only covers those age 64 and under.
Trip Interruption $1,500 per person ($6,000 maximum)
Trip cancellation insurance $1,500 per person ($3,000 maximum)
Baggage delay insurance $1,000 total per trip (for all insured people combined)
Lost or stolen baggage $1,000
Flight delay insurance $1,000 total for hotel, motel, restaurant and sundry expenses if our flight is delayed (and no alternate transportation is made available)
Accidental death and dismemberment insurance $500,000 for you, your spouse, and dependent children
Hotel/Motel burglary $1,000
Car rental theft and damage
Travel medical concierge and travel emergency assistance
Other Perks and Details
Introductory offer of 50,000 Bonus Membership Rewards points
$600 annual fee, $175 for supplementary cards
Complementary airport lounge access
$200 annual travel credit for any single travel booking of $200 or more
Automatic Gold Preferred membership in the Starwood Preferred Guest program
Purchase protection
Buyer's assistance protection, which doubles the manufacturer's original warranty up to one additional year
No preset spending limit
Entertainment concierge and front of the line access
Personal annual income of $60,000 or more
1.25 Membership Rewards points for every dollar in purchases
The American Express® Platinum Credit Card  is also offered with an AeroPlanPlus®, AIR MILES®, Business, or Business AIR MILES® option.
You Should Know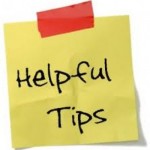 The American Express AIR MILES Platinum card does not offer emergency medical travel insurance. However, the American Express® Platinum Credit Card  card, profiled in this review, offers a wide range of travel insurance, including emergency medical insurance. See our comparison of travel insurance offered on all American Express cards for more information.
Policies and coverage can change at any time, without warning. This article is only intended as general advice. Please check your own policy carefully.
How Can I Get An American Express Platinum Card?
You can find out more about the American Express® Platinum Credit Card on Rate Supermarket.ca, one of our very favorite Canadian sites for comparing credit cards.
Check out Rate Supermarket's switch and save calculator below to see if you can save money by switching to the American Express® Gold Rewards Card.
*As always, the information in this post is from one Canadian traveller to another and please remember, we are not travel insurance agents. We have just spent years abroad and have gotten to know the ins and outs of the industry. If you have any travel insurance questions, please talk to a qualified travel insurance agent or broker. Finally, insurance plans can and do change all the time so always consult your insurance policy since that is the legal document to which you are agreeing to.