Squaremouth is a travel insurance comparison site in the United States. It's a name that very few Canadians have heard of.
Based in Saint Petersburg, Florida, Squaremouth is rated on the Better Business Bureau website here.
Like Kanetix.ca, Squaremouth does not offer travel insurance directly. It is a travel insurance search engine that will let you get quotes from 129 different plans, and compare policies in detail.
Advantages
Wide range of insurers
Filters that make quotes highly customizable. For example, you can search for a policy that provides over $1,000,000 of coverage, with under a $100 deductible, that covers pre-existing conditions, and that allows cancellation for any reason.
Zero complaint policy. Squaremouth says they will remove a provider from their website if a customer has a problem that can't be resolved to Squaremouth's satisfaction.
Disadvantages
The name. Some people love it, and some don't. They named Squaremouth after the shape of their CEO's son's mouth when he cried.
Most Canadians aren't familiar with the brand.
How to more information from Squaremouth
Go to Squaremouth's website to learn more.
Then select Single Trip or Annual (Multi-trip) from the tabs at the top, and type in a few trip details to get your quotes. It's as simple as that!
Narrow your results
Because Squaremouth compares dozens of different insurers, you may get a lot of results. If you want, you can use Squaremouth's filters to narrow your choices.
On the left of the results, select the Filters that are the most important for you.
You'll now have a list of plans with the right coverage. You can sort them by price, company, or coverage, using the drop-down box to the top right of the results.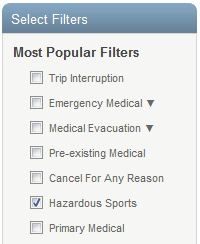 Compare plans side by side
One of Squaremouth's best features is the ability to compare choices side by side.
Check the box uncer the Compare button by the company logo for each plan you want to compare.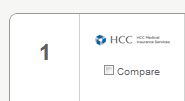 Click Compare Now.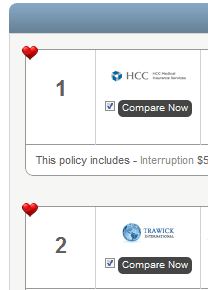 Now, you'll see a side-by-side comparison of different plans.

You can upgrade most plans. When you're comparing plans, click the drop-down arrow beside More, and select Optional Upgrades Available.
A screen will pop up that will let you make changes to your quote like increasing emergency medical coverage, or changing your deductible. The amount of your quote will change automatically, depending on the upgrades you select.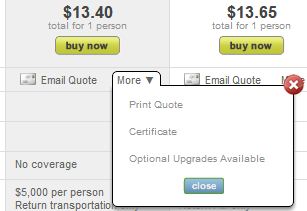 What you Need to Know
When you buy from Squaremouth, you're buying insurance directly from the travel insurer, not Squaremouth. If you have a claim, you'll need to deal with the travel insurance company directly.
Cancellation fees on Squaremouth depend on the insurance policy you get through them. Many insurers offer a free look period of 10 days, but some only provide refunds up until the day the policy is effective.
Policies and coverage can change at any time, without warning. This article is only intended as general advice. Please check your own policy carefully.
Make sure you read over the insurance policy details. You can see policy details by clicking the drop-down arrow beside More, and selecting Certificate.
*As always, the information on this page is from one Canadian traveller to another. We have spent years abroad and have gotten to know the ins and outs of the industry however we are not travel insurance agents. If you have any travel insurance questions, please talk to a qualified travel insurance agent or broker. Finally, policies and plans can and do change all the time, without warning, so always consult your insurance policy since that is the legal document to which you are agreeing to.
*This article is only intended as general advice. Please check your own policy carefully.