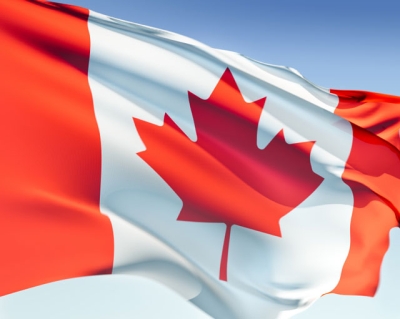 Visitors to Canada insurance plans offer emergency medical coverage for immigrants, foreign students, visitors and Canadians without provincial health insurance.
Canada has one of the best health care systems in the world, but it doesn't come cheap. A hospital stay can easily run $3,000 per day, if you need surgery. While Canadian residents have provincial health plans that cover these costs, visitors to Canada need to pay these costs out of pocket without travel insurance.
Who needs Visitors to Canada Insurance?
new immigrants to Canada, who often must wait for a three month waiting period before a provincial heath plan is in place
international students who are studying within Canada
returning Canadian expats, who may need insurance during a waiting period before their provincial health plan comes into effect
skilled workers in Canada on a work visa
visitors to Canada
parents or grandparents on Canada's new Super Visa
What Does it Cover?
Visitors travel insurance provides emergency medical coverage for sickness or accidents. Depending on the policy, this can include hospital stays, prescription drugs, physician services and diagnostic tests. Coverage for visitors to Canada start at $10,000, and commonly ranges up to $300,000. We recommend buying much more than the minimum, as medical costs in Canada can add up very quickly.
In some cases, visitor's to Canada insurance may cover cancellation or interruption of your trip to Canada. Check with your specific policy for details.
Who Offers Visitors to Canada Insurance?
There are many Canadian companies that offer visitors insurance, including Manulife, Travel Insurance Coordinators (TIC), Royal Sun Alliance and TuGo (formally Travel Underwriters). In general, all Canadian insurance companies are highly regulated by the Canadian government, and provide reliable insurance coverage.
For a good comparison of plans (including some of those mentioned above), you can get a more information at Kanetix.ca.
What's the Cost?
The cost of visitors to Canada insurance depends on a few different things:
your age
if you have any pre-existing medical conditions
how long you'll need insurance coverage
the company you choose
the deductible you choose

You can purchase medical insurance online before you enter Canada. Kanetix.ca will let you compare several insurance policies at one time. Getting several comparison quotes takes less than ten minutes, and is a great way to get an idea of how much your insurance should cost.
Pre-existing Conditions
If a visitor's condition has been stable for a specific number of days, most visitors to Canada insurance policies will provide coverage. The definition of stable, and the number of days a condition must be stable, differ wildly between policies, so checking your policy.
A pre-existing condition is medical condition that exists before your insurance policy goes into effect. Insurance policies can be surprisingly strict about pre-existing conditions (for example, some policies consider pregnancy to be a pre-existing condition), so always read your policy.
Exclusions
Most visitors travel insurance policies will not cover you in the event of sickness or injury due to:
drug or alcohol use
acts of war
terrorism
kidnapping
criminal activity
travelling against doctors orders

All visitors insurance policies have a list of exclusions. If you are injured as a result of one of these exclusions (for example, if you injure yourself falling down the stairs after drinking an excessive amount of alcohol), the insurance company will probably not pay your claim.
Side trips out of Canada
Some policies offer add-on insurance for taking trips outside of Canada. Check with your specific policy for details on their visitors to Canada insurance.
Want to Compare Visitors to Canada Travel Insurance Plans?
Canadian comparison websites, like Kanetix.ca, let you compare travel insurance from several different companies at once. Type in a few details about your trip, and quickly compare policy coverage and prices to help narrow down your choice. Check out our review of Kanetix.ca for more information.
Super Visa Insurance
Are you or is someone you know applying for Canada's new Parent or Grandparent Super Visa? Check out our detailed article on getting Super Visa insurance in Canada.
*As always, the information on this page is from one Canadian traveller to another. We have spent years abroad and have gotten to know the ins and outs of the industry however we are not travel insurance agents. If you have any travel insurance questions, please talk to a qualified travel insurance agent or broker. Finally, policies and plans can and do change all the time, without warning, so always consult your insurance policy since that is the legal document to which you are agreeing to.
*This article is only intended as general advice. Please check your own policy carefully.