The ScotiaGold Passport® VISA card offers travel insurance and travel insurance perks.

Click here to find out more and apply.
Advantages
Get 5,000 bonus SCENE reward points if you sign up now
$1 million medical travel insurance benefits, but only if you're under age 65.
Easy to understand policy
1 Scotia Rewards points for every $1 you spend
Disadvantages
What Travel Insurance Is Included?
$1 million Travel Emergency Medical Insurance
For those under 65 years of age, emergency medical insurance for the first 31 days of each trip only. You must call the Insurer to buy additional insurance if your trip is more than 31 days but less than 45-days. If your trip is greater than 45 days, you must purchase coverage for the entire trip. There is no travel insurance for those 65 or over.
Common Carrier Travel Accident Insurance (up to $250,000)
Delayed and Lost Luggage
You should know
You must charge a specific portion of your trip to be eligible
You must be a resident of Canada and covered by a Canadian Government Health Insurance Plan
Under all insurance coverages, certain limitation, restrictions and exclusions apply, including a pre-existing condition exclusion for certain benefits. Please refer to the insurance certificates for full details of all coverages underwritten by independent licensed insurers. The Bank of Nova Scotia is not an insurer. All claims for insurance indemnities must be forwarded to the insurers.
Other Perks and Details
Rental Car Collision/Loss Damage Insurance
Hotel/Motel Burglary Insurance
Earn one Scotia Rewards point for every $1 you spend
How Can I Get A ScotiaGold Passport® VISA card?
Click here to find out more and apply.
You can find out more about the ScotiaGold Passport® VISA card on Scotiabank's website.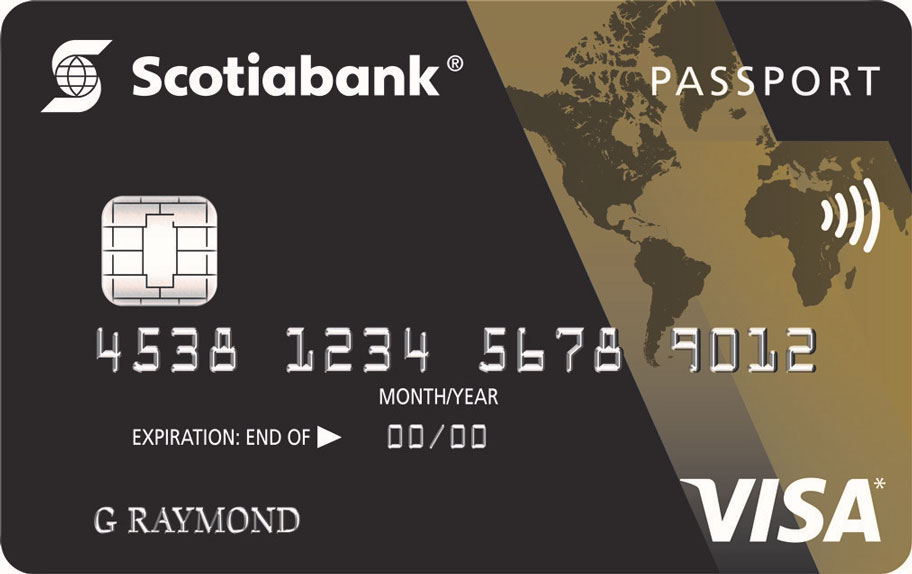 *As always, the information on this page is from one Canadian traveller to another. We have spent years abroad and have gotten to know the ins and outs of the industry however we are not travel insurance agents. If you have any travel insurance questions, please talk to a qualified travel insurance agent or broker. Finally, policies and plans can and do change all the time, without warning, so always consult your insurance policy since that is the legal document to which you are agreeing to.
*This article is only intended as general advice. Please check your own policy carefully.