Important Travel Insurance Info to Take on Your Next Holiday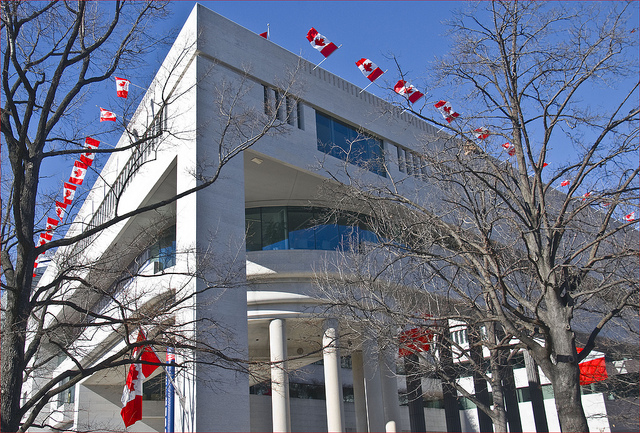 Accidents happen. Unplanned emergencies do occur. Disasters happen everywhere in the world and lightning does occasionally strike twice.
Not things we like to think about before we set out on our next family holiday, however travel insurance exists for a reason.
If bad things never happened, we wouldn't need it. Unfortunately, they do. However, and luckily for most of us, we never need to use it.
This post is simply a reminder that it's all well and good to purchase travel insurance but if you're not prepared to use it, then you might as well not have it.
If trouble happens, call your insurance provider first
As we've all learnt, an insurance policy is only as good as the company providing it and when the proverbial shit hits the fan, they're the first people you should call.
Not only can they direct you where to go or who to see, they can also provide you with pertinent information on the next steps you should take to remedy the situation. Whether that's to head to the hospital or go in to a walk in clinic (or the local equivalent in a foreign country) or even whether you should be prepping for an emergency evacuation back to Canada.
According to the wording on most policies we've read, you could actually nullify your policy by seeking medical attention before discussing it with them.
By all means, if you need to go to an emergency room, you go to an emergency room. Just note that in all cases, your travel insurance provider probably wants you to call them before doing anything.
Some contact info you should have with you
Besides for printing out your policy information or, at the very least, the companies contact information and your travel insurance policy number, it's also not a bad idea to take along a few extra contact numbers just in case.
We always have contact information for the nearest Canadian embassy (or the American, UK, Australian or Swedish embassy if no Canadian embassies exist in that country) in case of political instability or natural disasters. We also try to find out that country's equivalent to 911 in case of a life threatening emergency.
Many countries have different numbers for emergencies such as medical, fire and police, and not all countries use 9-1-1 as an emergency number. It's not a bad idea to have them all on hand.
Most travel insurance providers have access to all this information as well, so calling them first isn't a bad way to figure out how things work locally.
Print out your travel insurance policy info
No matter whether you have your policy information on you or not, at a minimum, it's not a bad idea to make sure you know who your travel insurance provider is. If you've walked into an office then they'll give you a printout of your policy number and contact info.
The same occurs if you purchased your travel insurance online. Print out the confirmation page, and who to contact in case of an emergency, from your browser after purchasing it. Make sure you keep the information in a safe place, and bring it with you on your trip. It should go wherever you go.
The company you bought travel insurance from should also send you an email with the same information, so don't delete it until you know you won't need it anymore. If the company didn't email the information, it's not a bad idea to type it out yourself and send it to your own email address. Email access is available almost everywhere in the world and since it's stored digitally, it's always available regardless of the disaster.
TIP! A quick way to email yourself the information is take a photo of the document with your smartphone or tablet and then email yourself the picture.
Hopefully you'll never really need that information, however that's kind of the point of insurance. It's there for when you do.
Final point, we don't sell travel insurance
This site was created to review and link to travel insurance companies who do. As such, we don't have any information about the policy you just purchased. That means that you need to contact the company who you bought your travel insurance from for any questions or to file a claim. Hopefully you've followed our advice above and now have that information tucked away someplace handy.
For information regarding the Canadian government's Canadian Embassy and Consulate's listings click here and to find out about travel advisories for a particular country please click here.
*As always, the information on this page is from one Canadian traveller to another. We have spent years abroad and have gotten to know the ins and outs of the industry however we are not travel insurance agents. If you have any travel insurance questions, please talk to a qualified travel insurance agent or broker. Finally, policies and plans can and do change all the time, without warning, so always consult your insurance policy since that is the legal document to which you are agreeing to.
*This article is only intended as general advice. Please check your own policy carefully.