Provincial Health Care, Extended Travel And Expat Travel Insurance For Canadians
A few weeks ago, we received an email from a Manitoba couple that were planning a one year RTW (round the world) trip. The problem they were having was getting travel insurance for the full year, so they asked us if we could point them in the right direction.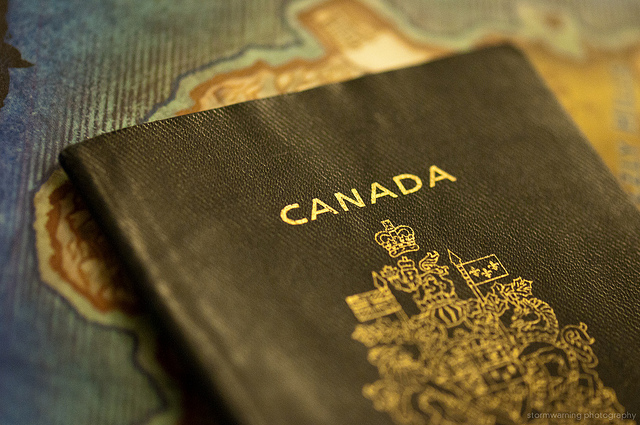 Manitoba Health only allows a person to be out of the province for up to seven months in a year before their provincial health care is cancelled. If you are a student or are temporarily working out of the province, that timeframe can be extended provided certain conditions are met.
Unfortunately, extended Manitoban travellers and vacationers are limited to a maximum of seven months outside of the province. Some provinces, like Alberta, allow up to two years with an extension and six months without.
It is up to each province's health system what the maximum allowable out of province time is for extended travel.
The problem is that the vast majority of travel insurance plans require you to be covered under your provincial plan. That means that if the couple purchased traditional travel insurance and something happened in month eight of their RTW, regardless if they had bought decent insurance from a reputable insurance company, their hospital costs may not be covered and they would be responsible for 100% of the costs associated with their stay.
Regardless of which province you hail from, extended travel is definitely still possible.
The first thing you need to do when planning a long trip is determine how long you can be out of your province without problems. Most provincial health care programs require a written approval for any out of province absences longer than three months, but some expect written approval within 30 days. You can find links to each province's site dealing with extended absences at the end of this post.
Once you have that information, you'll need to decide if your trip falls within the time period outlined by the province or if you need to contact someone to provide further assistance. In most cases of extended travel, you'll need to write out a letter to Health Services with your departure and return dates as well as a reason for your absence. Make sure you give yourself enough time before leaving on your trip to ensure everything gets properly taken care of.
Should you reconsider the length of your trip?
If your travel dates aren't already set in stone, the first thing you might want to do once you know your maximum allowed out of province days is to reconsider your trip timelines. If you're close to the cutoff dates, and your provincial health insurance might expire when you're gone, it might be easier just to return to Canada a little earlier or leave a little later to save yourself the hassle of dealing with it all.
Conversely, if you are travelling for a really extended amount of time, consider returning to Canada partway through your trip. If you can afford it and the dates coincide with a special occurrence or a big holiday, a quick stop back home can be a great opportunity to catch up with friends and family or even just to drop off your winter or summer gear. If you're thinking of going that route, make sure your province doesn't require you to be in the province for a specific number of days per year.
Regardless of what you choose, you'll need to decide which insurance is going to work for you. If you are within the time guidelines and there'll be no lap in your provincial coverage, you can quickly get more information online through Kanetix.ca or World Nomads or any of the sites we've reviewed and you should be fine.
However, if you're going to be outside the Canadian provincial time limits, none of the traditional travel insurance plans may apply to you.
As I mentioned before, the vast majority of Canadian travel insurance providers require continuous provincial health care. It might not be apparent right away but it's usually in the fine print. Be sure to carefully read your travel insurance policy before you buy it.
In the case of the Manitoba couple, they knew they were going to exceed their seven month out of province maximum. That means that after seven months they would no longer be covered by either the province or any traditional travel plan they purchased.
After weighing their choices, they decided they weren't willing to compromise their dream of travelling for a solid year. The catch is that they still needed travel insurance.
This is where Expat Insurance comes in. While traditional Canada travel insurance plans require continuous provincial care, expat insurance doesn't. It was designed to give coverage to people living outside their home country yet not able to obtain coverage in the country they're currently residing.
Canadian Expat Insurance might be the answer
There are two possible ways to get Expatriate (Expat) Insurance for a Canadian. One is to get a traditional policy for the amount of time you are still covered under provincial care and then Expat Insurance for the rest and the other is just to get Expatriate Insurance for the entire time you are gone. Each company has their own policy in terms of what's allowed and what isn't so make sure that whichever route you take you're covered.
Please remember that some policies only take effect if you're leaving directly from Canada while others demand that you already have a return ticket.
Also make sure that if you go with the traditional policy for the first part of your journey, that your provincial health care will indeed cover you for that time frame. A quick call or email can usually sort that out.
If you're looking into Canadian Expat Insurance, you'll quickly find that not a lot of Canadian companies carry it and we haven't been able to find any Canadian sites that will let you purchase expat insurance easily online. Keep tuned though, as we've got a few promising leads and we'll update this page with any new info.
For now, a good place to start looking would be with Allianz Global Assistance Expatriate (formally known as TIC). The biggest issue is that they don't sell this insurance directly, you need to buy it via an authorized Allianz partner or travel insurance agent. You can check out the Allianz Global site and contact them directly to get more info however this site seems to be one of the best for listing everything their expat plan offers. Just realize that you don't need to buy from them as there are Allianz Global brokers found throughout Canada.
RSA also offers a Viator Expatriate Plan for travel insurance. This plan is also offered through insurance agents though we've heard they plan on changing that soon. 

Finally, the last site that we've seen that mentions Expat insurance for Canadian Expatriates is The Co-operators. They don't have much online in terms of info but based on this page it seems they do. As all the others, you would need to talk to an agent to sort it out.
TIP! Since you don't need to maintain your provincial healthcare, you should be able to purchase Expat insurance through another country such as Morgan Price in the UK.
World Nomads – A last resort for Expat travel Insurance
It seems that World Nomads might be an online option for those in a real bind. They're well known in the backpack group, easy to deal with and provide a lot of services that most other travel insurance companies don't.
Though they require continuous provincial healthcare to get full benefits, they do offer a maximum of $40,000 for Non-GHIP (Government Health Insurance Policy) Emergency Medical Expense.
Here's exactly what they say on their site:
"You must have GHIP coverage in your home province for your entire trip to be eligible for the maximum emergency medical expenses benefit. If you don't, your total limit for all emergency medical expenses is limited to CAD$40,000."
Take that as you will however $40,000 will cover most small emergencies however $100,000 claims in the US is still fairly common so $40,000 is much lower than I'd recommend, especially if you're travelling in the USA, Mexico or even Canada. The nice thing about World Nomads is you can actually purchase your travel insurance after you left so if you find yourself already on the road without travel insurance, it is definitely better than nothing.
Click here to learn more from World Nomads.
Canadian Expat Insurance can be hard to find. Talk to an agent.
If you're planning on being outside your home province for an extended amount of time, the best thing to do may be to sit down with a travel insurance agent. A good agent should be able to help navigate the ins and outs of the system and give you some peace of mind.
Like all insurance policies, Expat Insurance rates will vary so shop around. The Manitoban couple actually found out that as long as they didn't spend much time in the US or Mexico that the Expat Plan they purchased was actually cheaper than traditional travel insurance.
This difference in price might play a major role in provinces where you have to continue to pay a monthly premium for provincial health care. When you factor in the province premium as well as the cost of the traditional travel insurance, the affordability of Expat Insurance might surprise you.
A note on letting your Canadian provincial health care expire.
If you plan on letting your Canadian provincial coverage expire or get cancelled, take note of how long it takes to get back in the system when you return. Some provinces will re-enlist you the moment you get back while others could take up to 3 months to be allowed back in the system. If that's the case, you might not be covered at all during that time even if you are back in your home province. In that case you might need to extend your expat insurance for another 3 months. If in doubt, contact your health provider for any questions before you go.
Links to each province's information on extended absences and provincial health care regulations:
*As always, the information on this page is from one Canadian traveller to another. We have spent years abroad and have gotten to know the ins and outs of the industry however we are not travel insurance agents. If you have any travel insurance questions, please talk to a qualified travel insurance agent or broker. Finally, policies and plans can and do change all the time, without warning, so always consult your insurance policy since that is the legal document to which you are agreeing to.
*This article is only intended as general advice. Please check your own policy carefully.