Travel Insurance Quote Checklist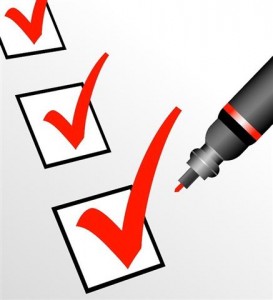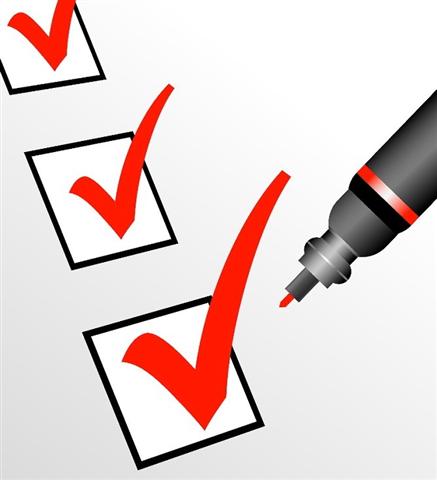 Here are some key questions to ask when getting a travel insurance quote. Travel insurance can be pretty complex, so this checklist is designed to help you ask some of the most important questions to help keep your finances safe, and your trip worry-free.
The Basics
These are the basics questions to ask when you get a travel insurance quote.
What is the amount of coverage for emergency medical benefits, per person? $1 million is a good minimum, but $5 million per person is common, and many policies offer more.
What is not included in the policy (these are called exclusions in the policy)? Common exclusions include adventure sports like scuba diving.
Do you give direct payments to hospitals and doctors? If your policy has direct payments, you shouldn't have to pay for your treatment out of pocket, and wait to get paid back by your travel insurer.
What is the exact time period for the policy? Travel insurance on credit cards, especially, can be limited to specific time periods (and the amount of time you're allowed can be based on your age).
Does the policy include emergency medical evacuation insurance? This is important, as an air ambulance from the United States to Canada can cost around $30,000.
Do you have a brochure or copy of the insurance policy that I can look at? This is nice to have in case of a dispute, as you'll have a written contract to back up any claims.
How much is the deductible? Can I get a higher delectable to save money on the premium?
Does the policy include a personal liability cover? Liability coverage protects you if you're sued for causing injury or damaging property.
What if I Need Treatment or Need to Make a Claim?
How can I reach the insurance company if there's a medical emergency? Do you have an out of country 1-800 number?
Do you offer emergency assistance? For example, can you help me find a doctor or hospital? Is this 24 hour assistance? Remember, you may be in a different time zone on your travels.
Red Tape
Insurance companies can deny claims based on many reasons. Don't give them a reason.
When do I need to buy my insurance? Is it within 72 hours of buying my tickets, or can I even purchase insurance after I've left on my trip? (We're only aware of one company, World Nomads, that will let Canadians buy travel insurance after leaving on a trip.
Is the policy void if I travel to a country or area where there's an official travel warning from the Canadian government? Travel warnings and advice are also issued by the American, Australian and UK governments.
If the coverage is on a credit card, do airfare, accommodations and transportation need to be purchased on the credit card to be covered?
Do I need to phone you to get permission for treatment? This is important to consider, as many policies may require you to get permission for non-emergency treatment. The insurance company will research hospitals and doctors in the area, and send you to their specified doctor or hospital (based on cost, availability of treatment options, or a pre-existing financial agreement with the hospital).
What countries is the policy valid for? Is it valid in the USA (some policies exclude coverage in the United States).
If you have a pre-existing condition (like diabetes or heart issues), ask if the policy will cover you. A pre-existing condition is a health problem you already had when your trip started, even if you didn't have the condition at the time you purchased your insurance.



Extras


Some insurance policies offer extras that can mean a big difference in price. If you don't need these perks, find out if you can get a policy that doesn't include them, as it may be cheaper.

Does the policy cover multiple trips? If you travel often, a multi-trip policy can save you a lot of money.
Is baggage or personal effects insurance included? If so, does it cover electronics like cameras and computers, and eyeglasses or contact lenses?
Are adventure activities like scuba diving included? If so, are any activities, for example ultralight flights, excluded?
Is trip cancellation or trip interruption insurance included? If so, how much coverage is allowed?
Does the coverage include auto rental collision?
Extensions and Refunds
If your plans change, it's nice to know if you can get a refund or an extension.
Can I extend my insurance once I've left on my trip, if I stay longer than anticipated? Are there any conditions to getting an extension? For example, can I get an extension if there's a claim on file, or if my policy has already expired? Do I have to call a specific number of days before my coverage expires?
Can I get a refund for an unused amount, for example, if I cancel my trip half way through? Is there a fee for processing the refund?
Can I get a refund of the insurance if I end up cancelling my trip before I leave?
If you don't understand something about your travel insurance quote, read over the sample policy, or give the insurer a quick call. It's much better to ask early than to be stuck with a huge medical bill because of a misunderstanding.
Kanetix.ca is a great resource for checking out different Canadian Travel Insurance Quotes. Kanetix.ca even lets you look at travel insurance policies online so you can compare before you buy.
*As always, the information on this page is from one Canadian traveller to another. We have spent years abroad and have gotten to know the ins and outs of the industry however we are not travel insurance agents. If you have any travel insurance questions, please talk to a qualified travel insurance agent or broker. Finally, policies and plans can and do change all the time, without warning, so always consult your insurance policy since that is the legal document to which you are agreeing to.
*This article is only intended as general advice. Please check your own policy carefully.